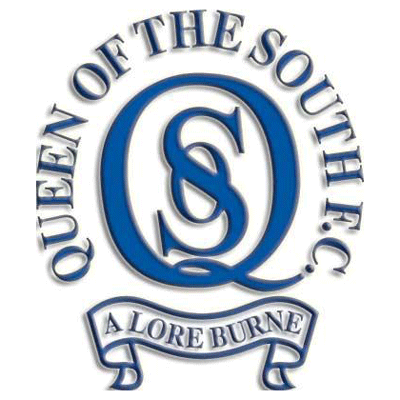 Long time readers will remember my Weekend Roundup posts on the 4 overseas teams I follow. This past offseason was very busy for the Rapids so I stopped doing the regular updates, but I figured I'd do an end-of-season Roundup on them.
Queen of the South - Scotland Division One
QoS had a rough year due to the bath weather in Scotland. The team had 11 different matches in December and January postponed due to snow and frozen pitches. They managed just 3 matches in that time period which put a financial hurt on the club that they managed to struggle through, then it put a competitive hurt on the club in the back half of the season as all those games had to be made up. The team managed to make the final of the ALBA Challenge Cup (Cup competition between all DI-DIII teams), which was originally scheduled for November 28th but due to weather and rescheduling didn't get played until April 10th, which Queens lost 2-0. The team finally finished 5th in Division One, a solid finish given their congested schedule.
Blackburn Rovers - English Premier League
Rovers started out well, sitting in mid-table and getting an influx of new cash as the team was sold to the owners of Indian chicken processor Venky's. Fans saw them as the white knight riding in to bring Blackburn to the next level, but they immediately became the villains as they fired manager Sam Allardyce and replaced him with assistant manager Steve Kean in early December. No cognizant explanation was given and after that point Blackburn plunged down the table, highlighted by a 7-1 loss at Old Trafford. Blackburn later had to watch United celebrate their EPL title at Ewood Park after a 1-1 draw in the penultimate game gave the Red Devils the championship but did not assure Rovers of safety. That didn't happen until the final week when Blackburn went to Wolves and took a 3-0 lead in the first half, only to hold off a furious comeback and win 3-2, assuring themselves of another year of top-flight football as they finished 15th.
CD Tenerife - Spanish Segunda Division
After dropping from La Liga last season Tenerife had high hopes of bouncing right back up. Unfortunately just the opposite happened. CDT lost 6 of their first 9 games and didn't win until game 10. A good streak gave a little hope, but 8 and 10 game winless streaks doomed the team. Tenerife had 3 manager changing this year, which didn't help. With one game left in the season the chicharros are already relegated to Segunda B for the first time in 24 years with a guranteed 20th placed finish (out of 22 teams). They have a chance to salvage something out of this season this weekend as they travel to Las Palmas for the Canary Islands derby. The teams tied in Santa Cruz de Tenerife earlier in the season so the winner on Saturday, if there is one, can claim dominance of the islands until the teams meet again. Unfortunately Las Palmas will not be going down with CDT, so they'll be able to flaunt that until Tenerife recovers.
Melbourne Victory - Australian A-League
The Victory, coming off a disappointing loss in last year's final to their rivals Sydney FC, was hoping to continue their dominance of the A-League. Unfortunately it appears that they tried to push their aging team one too many years before rebuilding as the team suffered from mixed results all season, highlighted by captain Kevin Muscat committing an unforgivable red-card tackle (similar but worse than Mullan's) that got him banned for 8 weeks until the end of the regular season. He announced his retirement at the end of the Asian Champion's League, in which the Victory finished last in its group. Melbourne managed to finish 5th and qualify for the playoffs, but they were bounced in the first round by Gold Coast United. The team seems to have started a rebuilding process before next season.