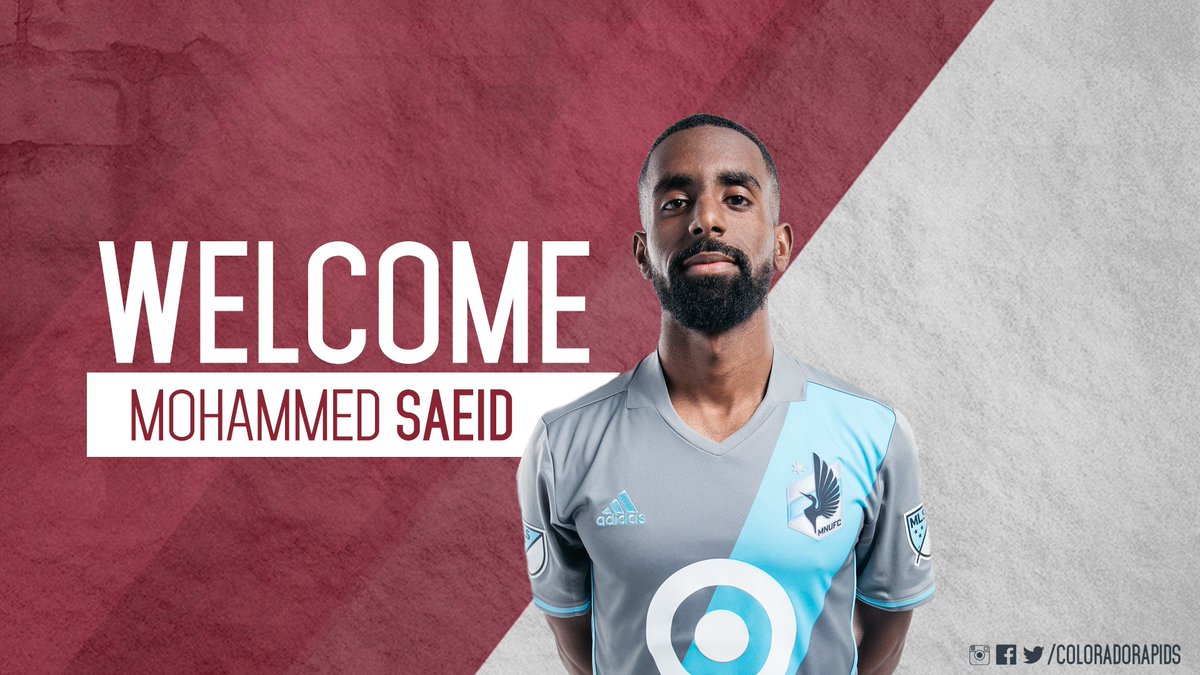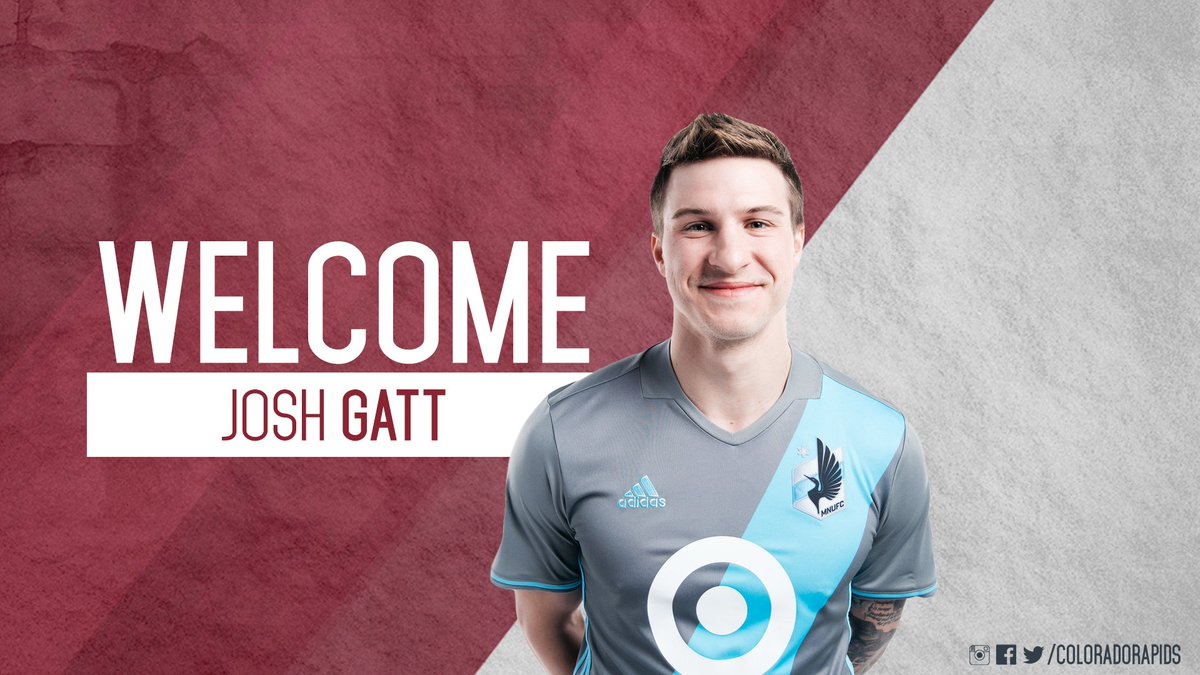 A
surprising set of moves
from the FO today. So surprising that at first many fans thought it was an early April Fool's Day prank. It turned out to be real though. Let me break down the actual transactions, then we'll get into the analysis.
Transaction 1:
Colorado sends D Marc Burch to Minnesota in exchange for M Josh Gatt, M Mohammed Saied, and an international slot
Gatt is a 25 year old attacking midfielder who started his career on fire, getting 2 caps for the u.S. by age 22 while playing for Molde FK in Sweden. In mid-2013 he blew his ACL out, costing him his spot on the 2013 Gold cup roster. It eventually took 3 operations (apparently one was botched) to fix. and by the time he recovered he had missed about 3 years of first-team action. He was signed by Minnesota this past offseason after 6 appearances for Molde but concerns about playing on the artificial turf has kept him on the bench. When healthy he's a speedy winger who can also play striker.
Saied is a 26 year old defensive midfielder. He's a Swedish born Eritrean who played his first 6 years in Sweden before the Crew signed him before the 2015 season. He made 50 appearances for the crew before moving to Minnesota this last offseason, where he had yet to get off the bench. He does require an international slot (which we got in the trade).
Transaction 2:
Colorado waives M Sam Cronin. Minnesota claims Cronin off waivers.
At first this looks really strange. Why waive the team captain instead of trading him. This is due to the current Collective Bargaining Agreement (CBA) rules around Free Agents. Since Cronin was a free agent at the end of last year, re-signed with his current team, and did so at a salary higher than the allowed bump for a free agent signing with another team, he could not be traded until the end of the 2017 season (this is to prevent teams/players doing an end run around the rules). Instead he was waived an Minnesota was at the top of the waiver list.
Now I'm sure the Burch trade was made with full knowledge from both sides of what was going to happen with Cronin. So for all intents and purposes we can really consider this one transaction, we traded Burch and Cronin for Gatt, Saied, and an international slot.
One last piece pf this puzzle, Jeff Carlisle is reporting that Minnesota will be picking up part of Gatt's salary, which is reportedly just under 200K. Since Cronin was waived Minnesota gets to pick how much of his salary they'll cover, but if a team below them in waiver order would be willing to pick up more they would get Cronin. That, combined with them picking up some of Gatt's salary, leads me to believe Minnesota is picking up pretty much all of Cronin's salary.
Ok, now that we've covered what happened, lets talk about why and if its a good thing.
To me, there's only one way this move makes sense. As a salary dump to free up space to bring in a significant attacking option. Burch and Cronin made $345K combined last year and we know Cronin got a bump in salary, odds are Burch's option had at least a bit of a raise as well. Let's call it $400K total just for estimation. Saeid was at $120K last year, with Minnesota picking up some of Gatt's 200K lets use 200K as the estimate for those two. That means we probably freed up at least $200K in cap room. With some GAM/TAM and maybe some extra room left under the cap that can get us pretty close to a max salary player.
The Denver Post article on the trade
says as much
.
"We feel like the upside of what we've brought in and the financial flexibility it gives us on the cap to continue to target an offensive threat is going to be a positive for the club in the future."
The concerning thing about that article is that it makes it sound like they don't have a specific target they're looking at, they just wanted the freedom to sign somebody either in the current window or in July. That's a problem, because trading two starters for two bench players without a plan on how to use that cap room right away really hamstrings us. At the same time though, this is the same group that pulled Gashi out of nowhere with no rumors so hopefully they're just playing their cards close to the vest and the have a move in the works.
Without a major signing before the window closes in May this is a bad trade. A signing in the July window would redeem it somewhat, but only if the team can stay in contention until then. No signing in 2017 makes this trade a disaster on the scale of Beckerman for Ballouchy. While Boateng can (hopefully) take Cronin's spot alongside Azira that's still putting a lot of pressure on a young player. Cronin was a lynch pin to our success in 2016 and his leadership and stability is hard to replace. I have no faith right now that Williams can fill Burch's shoes, and we have no other real option.
Also I assume that Tim Howard will take over the armband from Cronin. That, at least, might be an upgrade. That's no knock on Cronin's leadership, just acknowledging how good a job Howard can do in that role.