Two main pieces of news today but first just a quick update on the Doyle rumors. Most sources are reporting that talks are still on-going but there have been some mentions that he doesn't want to leave until his girlfriend gives birth. We'll see what next week brings.
Now onto the bigger news. Yesterday Juan Ramirez tweeted these two pictures: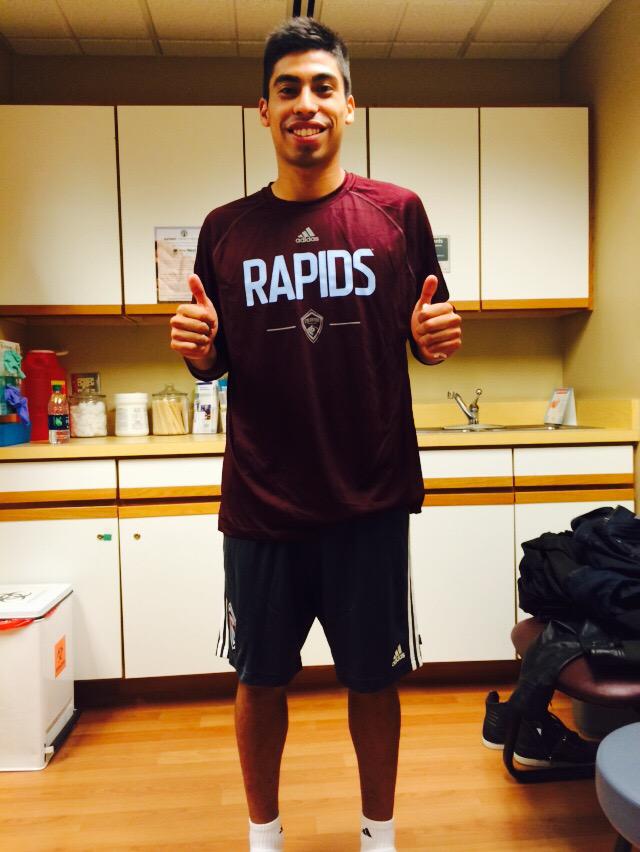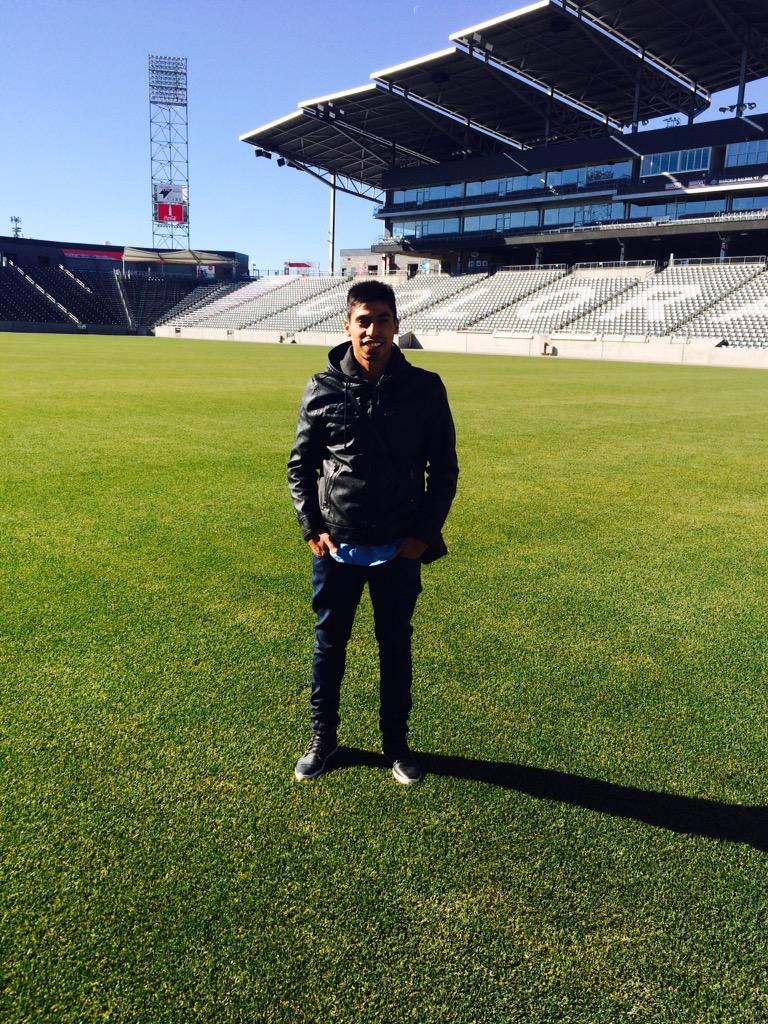 That top picture is from the Rapids training room. So clearly we're close to a signing of Ramirez if he's taking a physical. My guess is that it gets done early next week and he meets up with the team in Arizona.
Meanwhile the rest of the team is on Las Vegas where they played UNLV yesterday. A heavy reserves and trialists lineup was used. Here's the starting XI with a guess on formation:
Berner
Flores - Greenspan - VDC - Slogic
Ribeiro - Raben - Montoya - Neeskens
Schuler - Calvert
Andrew Ribiero is a defensive midfielder who's bounced around the USL and MLS reserve sides the last few years. Currently he's under contract with Charlotte. Sam Raben is a high school senior in the Rapids academy who committed to Wake Forest in the fall. Billy Schuler is a forward who started his post-college career in Sweden for 2 seasons before joining the E-Quakes last year. Of note only 3 of these players are signed to the Rapids for 2015, Berner, Neeskens, and Calvert.
After half a more experienced lineup was put on the field. though still heavy on unsigned players.
Westberg
Flores - Greenspan - VDC - Slogic
Cronin - Pittinari - Montoya - Alvarez
Schuler - Badji
Flores was replaced with Raben being re-inserted in the 67th minute. Quentin Westberg is a French-born American keeper who has played for the U.S. U-17, U-20, and U-23 teams while playing for 3 different French League teams since 2006.
The Rapids won 2-0 with goals from Montoya (62') and Badji (84'). Tomorrow night the Rapids will play the E-Quakes in Vegas before heading to Arizona for the Desert Diamond Cup. No stream of the SJ game but all 4 games in AZ will be streamed at ColoradoRapids.com as well as MLSSoccer.com.
Updated camp roster:
(* = international):
Goalkeepers:
John Berner
Clint Irwin
Zac MacMath
Defenders:
Marc Burch
Bobby Burling
Brandon Fricke
Michael Harrington
Drew Moor
John Neeskens
Shane O'Neill
Axel Sjoberg*
Midfielders:
Sam Cronin
Marlon Hairston
Nick LaBrocca
Lucas Pittinari*
Dillon Powers
Marcelo Sarvas
Dillon Serna
Jared Watts
Forwards:
Deshorn Brown*
Caleb Calvert
Charles Eloundou* (not yet in camp, visa issues)
Vicente Sanchez
Gabriel Torres*
Unsigned:
GK
Quentin Westberg (trialist in camp)
D Francisco Flores (trialist in camp)
D Joseph Greenspan (draftee, on Naval duty through 2017 probably, with team in Vegas)
D Matt Jeffrey (draftee, not in camp)
D Wes Knight (trialist in camp)
D Ben Newnam (trialist in camp)
D Patrick Slogic (
trialist
in camp)
D Grant Van de Casteele (
trialist
in camp)
M Carlos Alvarez (
trialist
in camp)
M Oscar Montoya (trialist in camp)
M Juan Ramirez* (multiple reports of signing with the Rapids, in town for physical)
M

Andrew Ribiero (trialist in camp)
F Dominique Badji* (draftee)
F Kevin Doyle* (negotiating)
F Billy Schuler (trialist in camp)