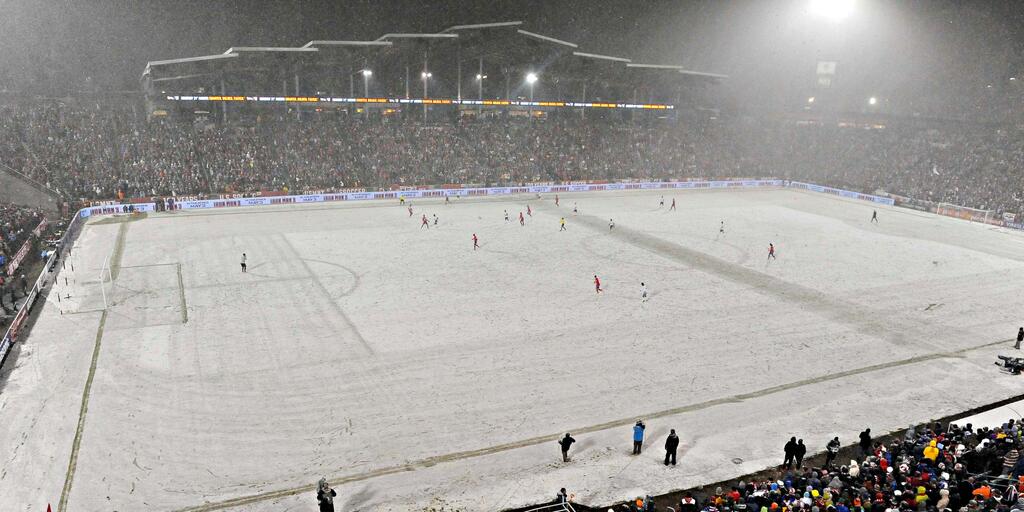 After being long-rumored the USSF made it official today. DSG Park will host the 5th round World Cup Qualifier between the U.S. and Trinidad & Tobago on Thursday June 8th. Kickoff will be at 5:50pm. This will be a long trip for Mekeil Williams who will have to walk to the visitor locker room instead of the Rapids locker room. Tim Howard just gets to show up like its a normal day of work. :D
This game is on Thursday and not Friday because Round 6 game where the U.S. will go to the Azteca to face Mexico is on the following Sunday to allow Mexico to travel to the Confederations Cup that starts on June 17th in Russia. The other two Round 6 games will take place on Tuesday June 13th like normal.
Of course the last time the Nats were in Denver was the now-famous Snow Clasico in March of 2013. Unlike the 30,000 other people who in 20 years will claim they were there, I was actually there in section 108. I have every intention of being at this one as well.
Ticket prices have not been announced yet but the presale for American Outlaws members will be on Wednesday while Rapids season ticket holders will have a presale on Thursday. Tickets that are left at that point will go on sale to the general public at 10am Friday morning.
EDIT: General public sale is 10am Friday the 14th, not the 7th.