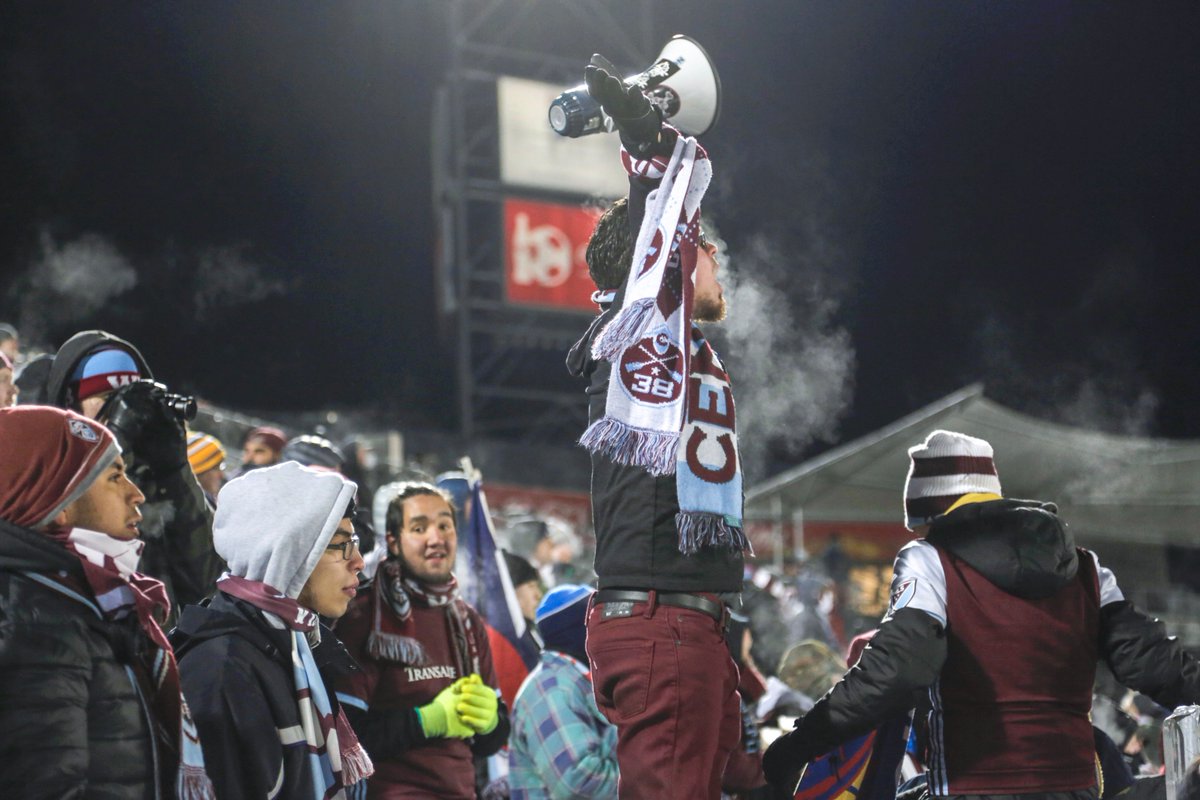 Wow, that was cold. An official kickoff temperature of 3 degrees set a new MLS record, one that won't be broken any time soon.
As we expected from the pre-game comments the Rapids treated this like a preseason plus game while TFC came in looking to make this the first step on their run to the CCL title. Not surprisingly, TFC won 2-0. The first half was actually fairly even, with some positive things to build on in 2018. The second half was 2017-level dreck and TFC took advantage for both goals. Colorado used no subs and after the game Hudson said that was intentional to build fitness (and probably, to minimize the risk of injury).
Because the goal of this game was largely not on winning its hard to draw many conclusions from it. Jack Price looked good, he's quickly going to become a favorite I think. Tommy Smith seems to be a good organizer on the back line. Jack McBean brought nothing to the game and a front line of Badji & McBean is not going to get the job done in league play. Finally I had carried the torch for a renewed Howard this offseason. After his performance last night I regret it. I hope it was just the cold because he looked slow and barely reacted on either TFC goal. If its not just the cold and he really is struggling, Hudson is going to have his first big decision of his Rapids career as MacMath waits in the wings.
We've got TFC again in Toronto next Tuesday but it will take a miracle to advance. After that its a bye the following weekend, a trip to New England on the 10th, another bye, and then the home opener on the 24th. Kind of a start-stop month ahead, it will be important to stay focused.