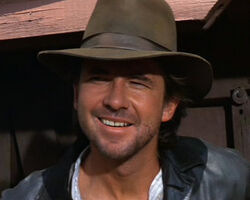 The Rapids created San Jose Game Version 2.0 Saturday night, deciding that they could take it easy versus a "weak" team like Chivas, and got burned for it.
The first half was more of the same from the first halves of this season. Uninspired play, slow ball movement, and a general lack of aggression. Chivas took full advantage by scoring before halftime. The defense decided to do a Keystone Kops act as Ihmelu chose the head the ball to nowhere instead of playing it safe and putting it out, Kimura was beaten to Ihemelu's header when Kimura had the better position, and Erpen's indecision let Jesse Marsch tee up the shot he wanted and put it past Bouna for the 1-0 lead.
The second half was more of the same from the Rapids. Long balls over the midfield with the hope that Herculez Gomez or Cummings could run onto them. It never really happened, and atrocious marking on a free kick by Herculez led to a wide open header for Sueno MLS winner Jorge Flores and a 2-0 lead for Chivas. Kimura attempted to come over in support for Herculez but got there too late, I have no idea why Herculez was assigned to man-mark a forward on a free kick. Tam McManus entered the game and brought the only agressive play we saw all night. He was rewarded for his efforts with a 40-yard bomb into the upper corner of the net that may still be rising. Goal of the Week easy, except for Beckham's 75-yard empty net goal will get all the kudos. McManus' goal is goal of the Year material. That's as close as the Rapis got though, going down to defeat 2-1.
Keys to the Game review:
Other than the San Jose game, we've done well at home this year with 3 wins. We need to continue that dominance at home and make The Dick a hard place for other teams to play


Instead we decided to play the gracious hosts and let Chivas have the run of our field. We paid for that mistake.
Do we show up in the first half? We've scored 1 goal in the first 45 this season, and in many games we just seem to be going through the motions. That needs to end.
Again, we failed to start playing from the opening whistle.

Last week was the first time Chivas came back to win after being behind in their history. That's not something the Rapids have been very good at in recent years either. Getting the first goal is critical.


Another failure, giving up the fist goal and not being able to come back to get a point.

Clavijo talked after the FSL game about how Cummings' role needs to be as a striker in the box waiting for service, not trying to generate the chance himself. Can Cummings be disciplined enough to wait up top, and can the rest of the team get him the ball in a dangerous situation?


Well Cummings waited in the box, but the only service we gave him was long balls over the top. That didn't play to his game at all.

Can our thinned out back line keep Chivas' offense in check?


Nope, bad defensive effort all the way around

Can Clark continue to improve? He had 2-3 great moments each game, but he's still running himself out of the play at times


Clark who? Our wings were invisible in this game.
Critical Matchup:
Pablo Mastroeni vs. Sasha Klejistan
- Sasha was contained, but offensively Pablo, and the whole midfield, added nothing to the attack. There's only so long you can absorb pressure before breaking. In the halftime interview Pablo said "We can't pass to save our lives!" so at least he saw the problem, even if he couldn't do anything about it.
Fact of the Match:
So far this season every game we've lost, but one, has been by one goal. Every game we've won, but one, has been by more than one goal.
Random Observations:

This team looks like its on the cusp of falling into a long downwards spiral. We have a team that doesn't play in the first half, two losses at home to teams we should have beat, and now we're losing Bouna for 5-6 games. It could get ugly.
Christian Gomez, where were you? You got marked out of a game by Paulo Nagamura? Really?
Even though he was invisible most of the game, I can't believe Clavijo subbed him out. We spent big money to get him as our offensive general and to pull him down one goal is ridiculous.
Jacob Peterson is invisible. Start Terry Cooke!!!
Likewise I think Tam McManus showed tonight that he deserves to start.
I don't know if the long ball strategy was called for by Clavijo, or the team just couldn't figure out anything better to do, but you can't bypass a midfield as good as the one we put together.
A final word about the HORRID announcing team on Altitude. It's MAHS-tro-eni not MAHS-tree-on-e. It's Goo-zan, not Goose-en. And the color guy who said that Bouna should pick up a pass from Erpen instead of playing it with his feet should be fired for not knowing the backpass rule.
Man of the Match: Tam McManus - The only player who showed desire out there, and his goal was Goal of the Year stuff.