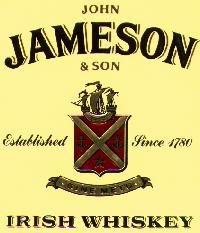 Tomorrow night at the Dick the Jameson's Night tradition continues. Undefeated when the supporter's groups break out the Irish whiskey, the Rapids look to get one step closer to the playoffs by defeating the Revs. New England is already looking towards next season, so Colorado is expected to win this. They can't play like that though, or they will get burned. Kickoff is at 7pm, and the Jameson's is opened at 5pm (if not sooner).
Injury Report:
OUT: DEF Julian Baudet (L hamstring strain); MF Ciaran O'Brien (L hip sprain); MF
Colin Clark (L ACL tear);
FW Ross Schunk (R ACL tear)
PROBABLE: GK Matt Pickens (back spasms)
ONE CAUTION FROM SUSPENSION: Conor Casey, Pablo Mastroeni (One card removed if he gets through this game clean)
TWO CAUTIONS FROM SUSPENSION: Omar Cummings, Jeff Larentowicz, Jamie Smith, Wells Thompson
The Revolution have 6 players questionable or worse. They'll barely have a full game-day roster. Colorado has a couple of new players to select from, so there's some guessing going on in my lineup prediction this week:

Pickens
Kimura - Wynne - Moor - Wallace

Mullan - Larentowicz - Pablo - Smith
Cummings - Casey

It sounds like Wynne is ready to go so I think he'll step in for the injured Baudet. I'm guessing that Mullan will go right into the starting XI but we could see Wells Thompson or Claudio Lopez in that slot. Otherwise I think the lineup is fairly solid.
Key To Look For: Is Cummings still hot? If Omar continues his hot streak think we have more than the NE defense can handle. If he cools off and we have to rely on Casey I think we can still win, but it will be a closer game.
Prediction: 2-0 win, goals by Conor Casey and Omar Cummings. Cummings and Mullan get assists. We should continue our home dominance of the last couple of games, as NE is no better than Houston or Chivas. I think Mullan will create a number of dangerous chances and Cummings will continue to be the best part of our offense.