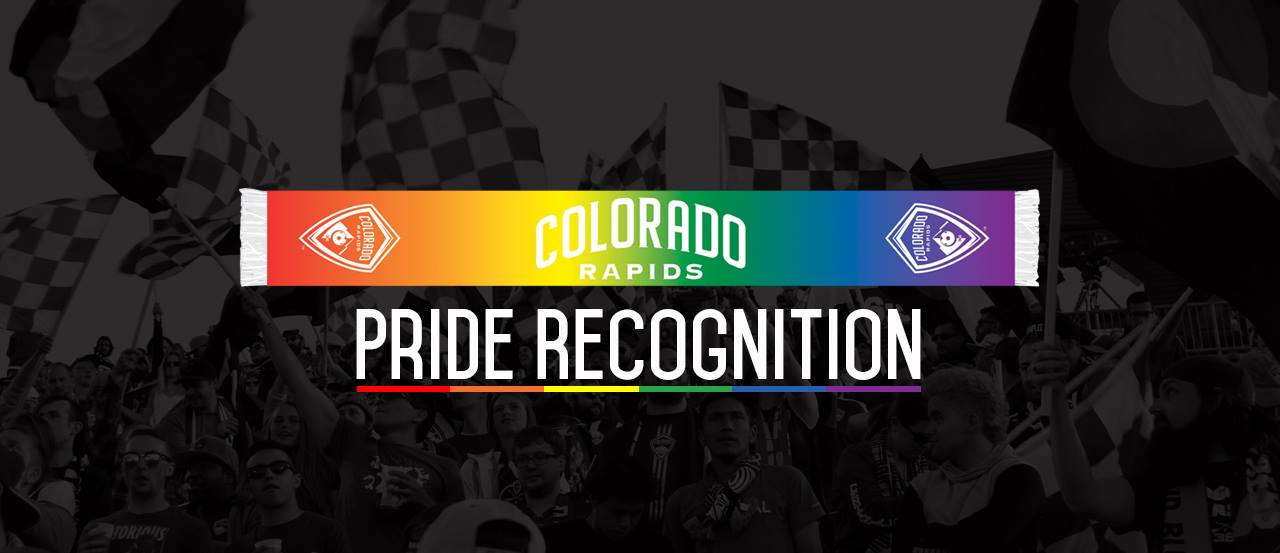 Its a busy time for the Rapids with their 3rd of 5 games in a two week span tomorrow night. Colorado's long-time rivals (at one point a few years ago this was the most played competitive fixture between MLS teams) LA are in town and both teams will be celebrating Pride Month. LA will be wearing rainbow warm-up jerseys and the Rapids will have the scarf shown above for sale (LA will have a scarf at their next home game). They actually had it for sale on Saturday as well and I picked one up. On the backside is an image of Denver's skyline in rainbow colors on a night sky. Kickoff tomorrow is 7pm so the tailgate starts at 4. The game is on Altitude for those who can't make it.
The Rapids will be missing Burling and Boateng tomorrow and Gashi is questionable. Nobody else is listed on an injury report anywhere, for what that's worth. LA is down 6 players to injury including Jermaine Jones, though he is rumored to be back this weekend so he could make an appearance.
My guess is that we see some rotation in the lineup due to the busy schedule. Miller and Williams may show up in the wingback positions, Powers may get a start next to Azira, and Calvert might be an option up front.
Prediction: 1-1 draw, goal by Doyle. Yeah, same prediction as last Saturday. LA has a better offense and a slightly worse defense,, but we have the home field advantage and the benefit of no travel. Those all cancel out into a draw.