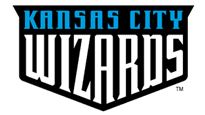 The Rapids are in Kansas City tomorrow at 3pm MDT on Altitude. Here's the injury and discipline report:
OUT: FW Conor Casey (L knee), DF Ugo Ihemelu (R hip), DF Mike Petke (R foot); GK Justin Hughes (L groin); PROBABLE: MF Mehdi Ballouchy (L hamstring), FW Jovan Kirovski (R hamstring); MF Nico Colaluca (L groin)
SUSPENDED - Ciaran O'Brien - Through April 12th
My lineup prediction:
Bouna Time!
Kimura - Keel - Erpen - Burciaga Jr.
LaBrocca - Pablo
Cooke - C. Gomez - Clark
Cummings
I could see Gargan in for Kimura, but I assume that after the job Kimura did keeping PrimaDonnavan quite last week that he's earned another start. The defensive midfield is a bit of a toss up. When fully healthy Gomes and Pablo are the starters. Neither of them are on the injury report, but Pablo got some game time last week and Gomes didn't. I'm predicting Pablo is now ready to start but Gomes isn't 90 minute ready yet. I tossed a coin between LaBrocca and DiRaimondo for the open spot, they both played well against LA.

Critical Matchup: Claudio Lopez. vs. Erpen and Pablo

KC lost Eddie Johnson and until right before the start of the seson it appeared that they had no replacement for him. Without a strong strike force KC wasn't a major threat. The signing of Lopez as a DP vaulted KC up into the ranks of a contender, but with so much invested in him he has to produce. Pablo is one of the best destroyers in MLS, and assuming he plays I think he'll be assigned to shadow Lopez and deny him the ball. Erpen, being the more experienced fo the two center backs, will have to keep an eye on Lopez as well.

Keys To Look For:
Have the Rapids solved their road woes?
Ruud Gullit and the Galaxy let the Rapids have the wings on a large field at The Dick. With a smaller field and smarter coach, can Cooke and Clark get free?
I don't think we can expect a shutout again, so how does the team respond after giving up a goal?
Burciaga Jr. He's coming back to the team that traded him and he's going to want to prove it was a mistake. As much as he wants to get involved i nthe attack though, he has to remain disciplined.
Bouna Time! took some hard hits last week. I love his lack of fear, but eventually he won't get up from one of those, and with our backup GK out we can't afford to lose him.
How well is the integration of Christian Gomez going?
Prediction: 1-1 draw, Kansas City is a better team than LA, and we're on the road. A point would be a solid step for the Rapids, a win would be a pretty big upset.