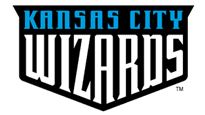 Same lineup, different result this week. Clavijo ran the same starting 11 out there as he did against LA, and in the first half it seemed like a similar result, no real offensive pressure from the Wizards, while the Rapids had a few chances, unfortunately this week they didn't convert any of them.
The second half was the complete opposite of the first, end to end action and 5 goals, with the Rapids ending up on the wrong side of the score, losing 3-2.
Let's look back at my Keys to the Game to see how we did:
Have the Rapids solved their road woes?

That would be a no. However the Rapids did fight back from 2 goals down to tie the game, and even after giving up what turned out to be the winning goal, still continued to fight to try to tie it again. That's more than we saw last year in similar situations.

Ruud Gullit and the Galaxy let the Rapids have the wings on a large field at The Dick. With a smaller field and smarter coach, can Cooke and Clark get free?

Cooke and Clark were still involved in the offense, but Onalfo learned from Gullet's mistake and kept them contained. Clark got an assist on Burciaga's goal, but was not as dangerous as last week.

I don't think we can expect a shutout again, so how does the team respond after giving up a goal?

Full credit to the team on this one. I assumed, from past experience, that it was over at 2-0 but the Rapids never got their heads down and kept pounding away.

Burciaga Jr. He's coming back to the team that traded him and he's going to want to prove it was a mistake. As much as he wants to get involved in the attack though, he has to remain disciplined.

Well Burciaga did show his old team that they gave up on something, scoring the Rapids first goal. KC's first two goals were set up by fouls in his area of defense however, though not by him.

Bouna Time! took some hard hits last week. I love his lack of fear, but eventually he won't get up from one of those, and with our backup GK out we can't afford to lose him.

Bouna had a less rough game from the physical aspect, but on the second goal the ball actually hit him in the chest and got by him for the score. Keepers can't make that type of mistake.

How well is the integration of Christian Gomez going?

Gomez is still having some issues, particularly with Cummings. They aren't on the same page yet, though the ball movement between Cooke, Gomez, and Clark was better this week.
Critical Matchup:
Claudio Lopez. vs. Erpen and Pablo
- For the second straight week Clavijo fooled me with the starting lineup. This was actually Claudio Lopez vs. Erpen and LaBroacca. They did a great job, Lopez was never really a factor in this match.
Fact of the Match:
Our new Brazilian, Rafael Gomes, got his first playing time as a Rapid.

Random Observations:

Two stupid fouls outside the box led to two easy headers for Jimmy Conrad. This is the downside of the youth movement, sometimes they just lose their heads, like Erpen kicking a ball at the back of a Wizard's player.
Cummings was not good today. He seemed to give up on balls he should have been able to get to, and he was never where the attacking trio of Clark, Gomez, and Cookie thought he would be. I think he's a great threat off the bench, but he still has some learning to do.
Even though we lost, we have to consider the positives in the match. We still started half our second stringers, we went down 2-0 and battled back to 2-2 on the road, and the Wizards look to be one of the better teams in the league thus year. I don't like the term "moral victory" but there are a number of positives to take out of this match.
Unlike last week, I didn't see many issues with the officiating. The Wizards fans disagree however.
Great job by Class VI/C-Firm for being audible on the broadcast.
Not such a great job by the Altitude announcer. Its going to be a long season on TV listening to their new guy. Bring back Marc Stout!

Man of the Match:Tough call for me on this one, as I didn't think anyone particularly stood out. I think I'll have to go with John DiRaimondo. Any time a defensive midfielder gets a goal he would have to be in the running.