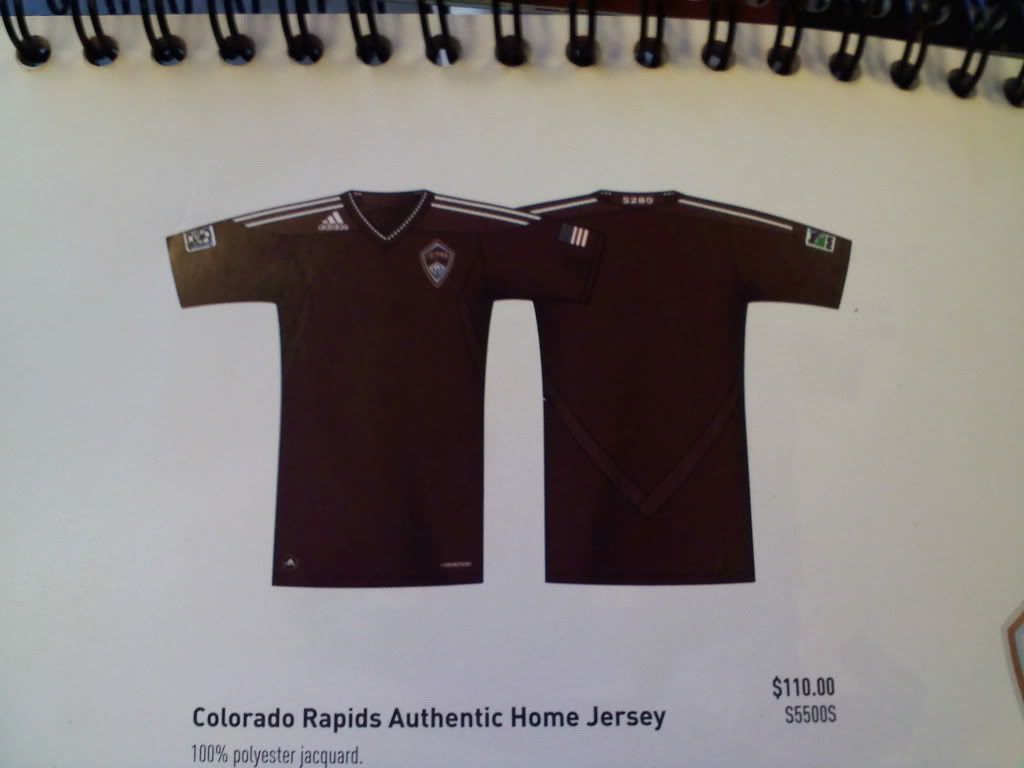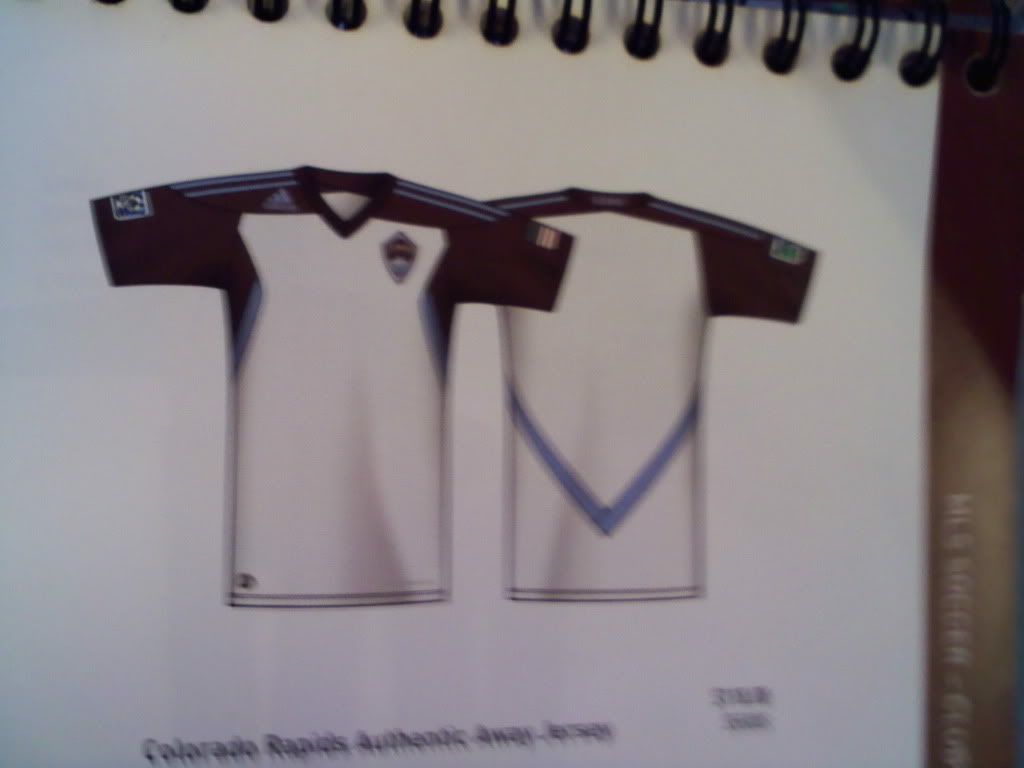 Thanks to Pid Army member Teddy Montoya for the images
This is the first images we've had of the new Rapids jerseys for 2011. The primary/home jersey is only slightly change with the light blue elements of the 2010 kit changed to white and a new piping around the shoulders and creating a 'V' on the back. The alternate/road kit is completely different. Colorado dumped light blue as the base color (probably because of Sporting KC going to light blue and Vancouver also using light blue next year) instead returning to a standard white kit. The burgundy shoulders and sleeves are a nice touch, but I'm not thrilled with the light blue trim forming the 'V' in the back. Its hard to tell much from these cell phone pictures though, when we get a better look my opinion might change. Still they're much better than some of the new kits we've seen, like Seattle's.
These pictures are missing the most important part of next year's jerseys, the scudetto.