(We'll get to reviewing the debacle on Friday night tomorrow)
I want to start this by pointing out that I am an unapologetic Jones fanboy (as seen in
my post
announcing his signing). That said, the optics of his weekend have been poor to say the least.
A couple of hours before kickoff on Friday Jones posted this photo to social media:
We already knew he was out for the Rocky Mountain Cup match so the only surprise was that he was headed to Jacksonville, which is coincidentally where the U.S. Nats are having camp for their World Cup Qualifiers next week.
Sure enough, earlier today Jurgen Klinsmann announced the 26 man roster for camp and Jones was included.
Tonight the Jacksoville Jaguars tweeted out this photo of their honorary captains for their preseason game: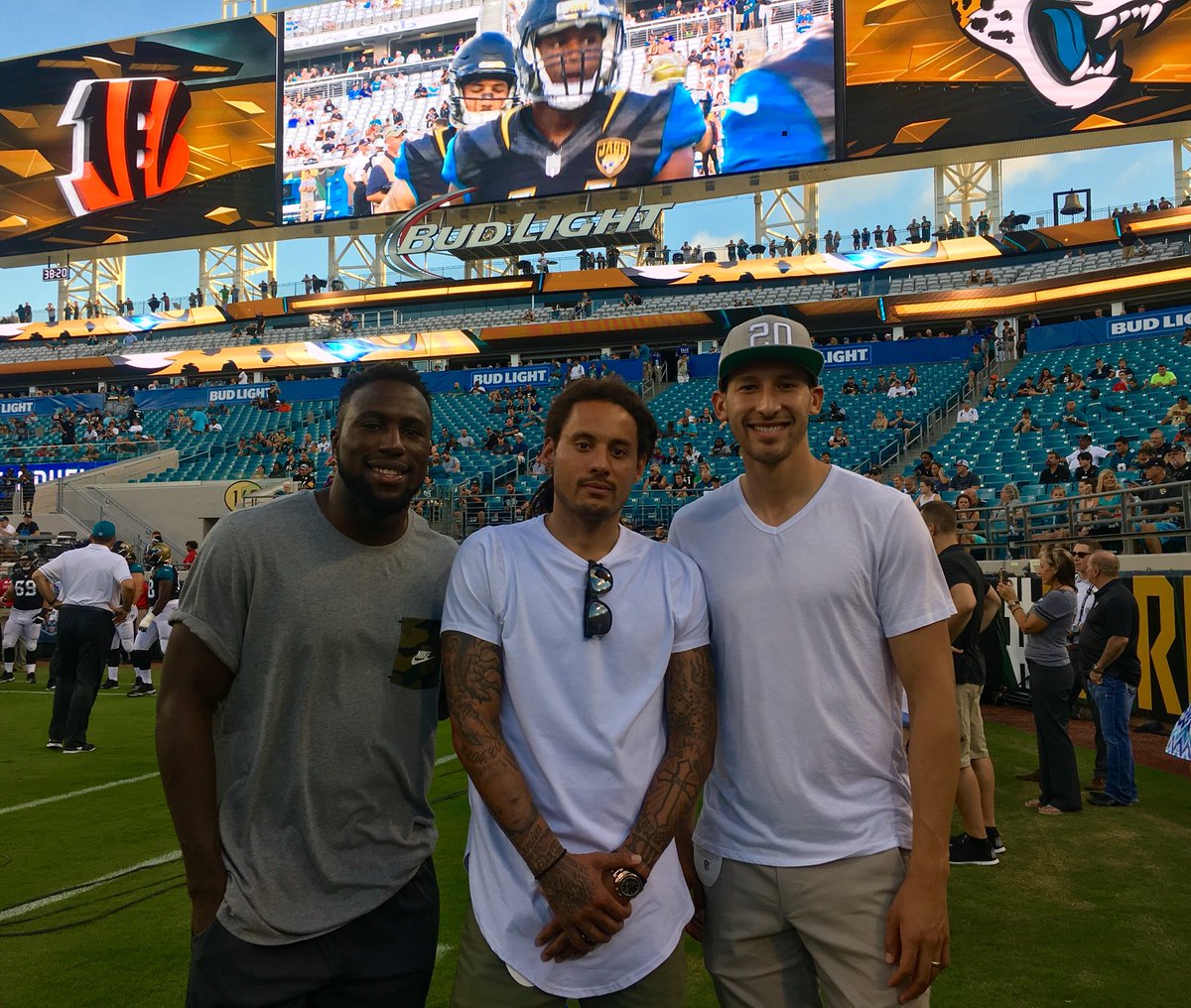 The image here is not good. It appears that after almost 2 months of being injured and just as he's on the cusp of returning JJ has prioritized getting to Jacksonville to play for the Nats over his club team. Even if he couldn't play Friday night he could have been a team leader by being there and supporting the team, then he could have caught the same flight Tim Howard did to Jacksonville. Instead he's spent the weekend in Jacksonville appearing at a NFL game instead of at a RMC game in Sandy.
In reality, it probably doesn't matter. The way we played Friday night Jones' presence likely wouldn't have made a difference and I doubt he'd play next weekend coming back from injury due to the turf in New England. Still its one thing to be in the situation where your healthy just in time to miss club games for your country, its another to throw it in the faces of your fans while doing it.
I don't want to think of the frustration from Rapids fans if JJ starts for the Nats on Friday or if he gets re-injured while with the Nats. There's a report that he's really only in Jacksonville to get looked at by the National Team doctors but I don't think a player gets "called up" if he's at a point where he needs to be examined by more doctors. We'll see if he makes the final 18 man game day roster for either game and how much he plays, if any.