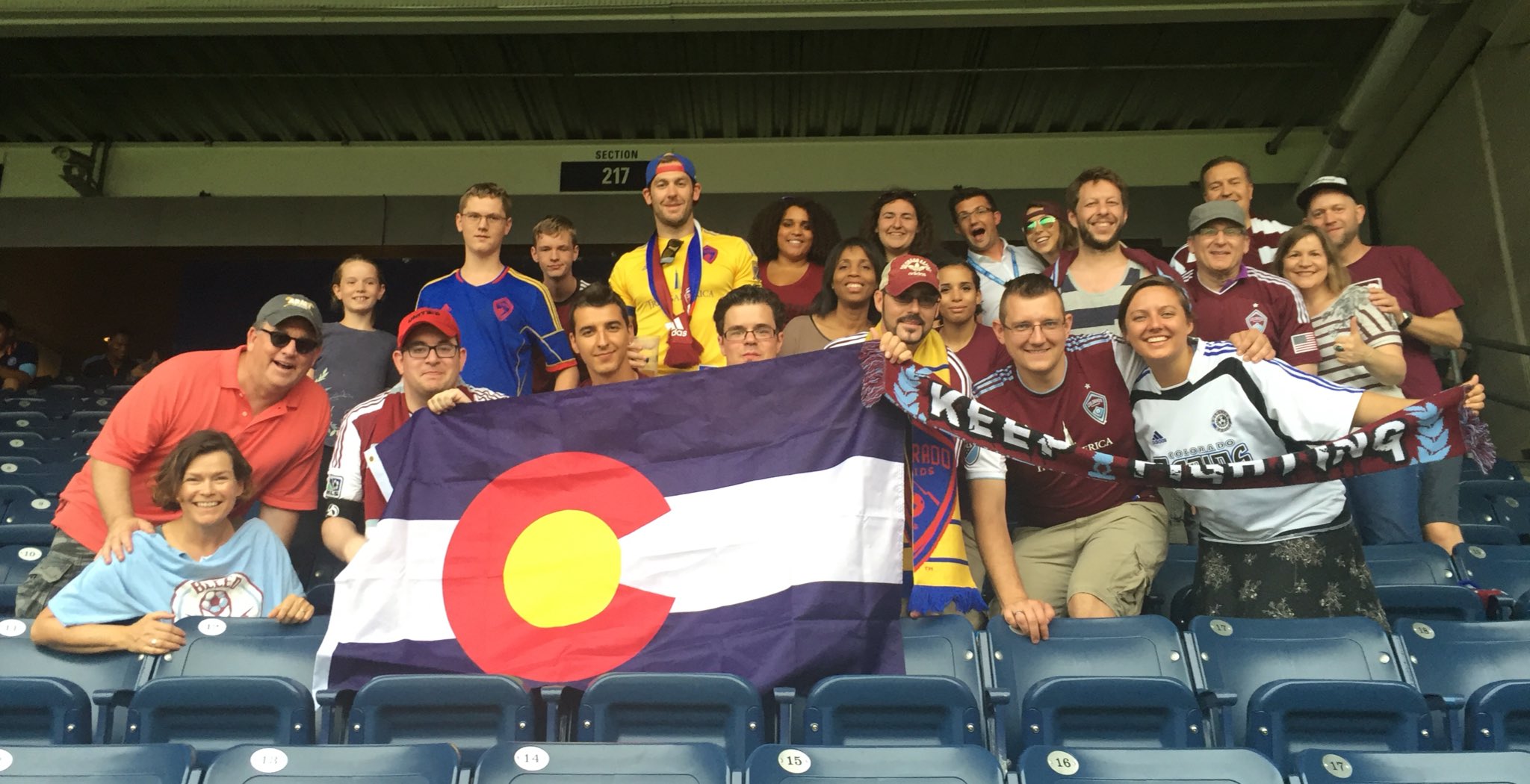 I predicted a 1-0 win with a goal by Gashi. Well I got the Rapids score and goal scorer right. Of course I didn't see the 5 goals coming from NYCFC.
There's a number off things that went into this loss and a number of reasons it can be excused away but I'm not really buying any of them. This was a disaster of game. There's no good reason Colorado should have been blown out of Yankee Stadium like that. Not if we're contenders and not pretenders.
General Impressions:
I'm not going to get much into individual play. Nobody looked good.
The lack of tactical adjustments to the most unusual field in MLS was disappointing. The Rapids didn't do anything different despite playing on by far the smallest field in the league.
I take that back, the one adjustment that seemed to be made was using Powers to mark Pirlo out of the game. The problem with that strategy is it took on of the 4 attacking players on the field and made him a defensive one. Not surprisingly Hairston, Gashi, and Doyle did very little with no support.
The decision to start Hairston over Pappa was particularly poor in this game given that the smaller space neutralized Hairston's runs. I know Pablo's an effort guy and Pappa isn't an effort player but we knew that we we got him. This game was made for Pappa, if we're not going to use him here then why did we acquire him?
Our CB situation is killing us. The lack of leadership on the backline without Burling/St. Ledger is a glaring hole. One the Rapids have done nothing to fix since the preseason.
Viera out-coached Pablo in this one and he wasn't even on the sideline.
There was no active offside on the first NYCFC goal. The player crashing the other post wasn't near the play and perfectly fit the definition of passive offside the USSF/MLS has been using.
Azira's first yellow was stupid. There was no reason to make that tackle. His second was a bit of bad luck as I don't think he intentionally made contact but it was a clear yellow (if embellished).
Gashi's free kick was nice, if too late.
Right now this season feels like its on a knife's edge. I could easily see this as the point where we start stumbling to the finish line, finish 3rd, win an ugly wild-card game at home, and get blown out by LA/Dallas in the second round.
Or we wake up, make a change in the offense, get back to our winning ways, finish 2nd (I doubt our ability to win the Shield now), beat up a tired winner of the play-in game, and face LA/Dallas with a MLS Cup spot on the line.
Man of the Match: The members of C38 who traveled to NY for the game (seen above). They deserved better.