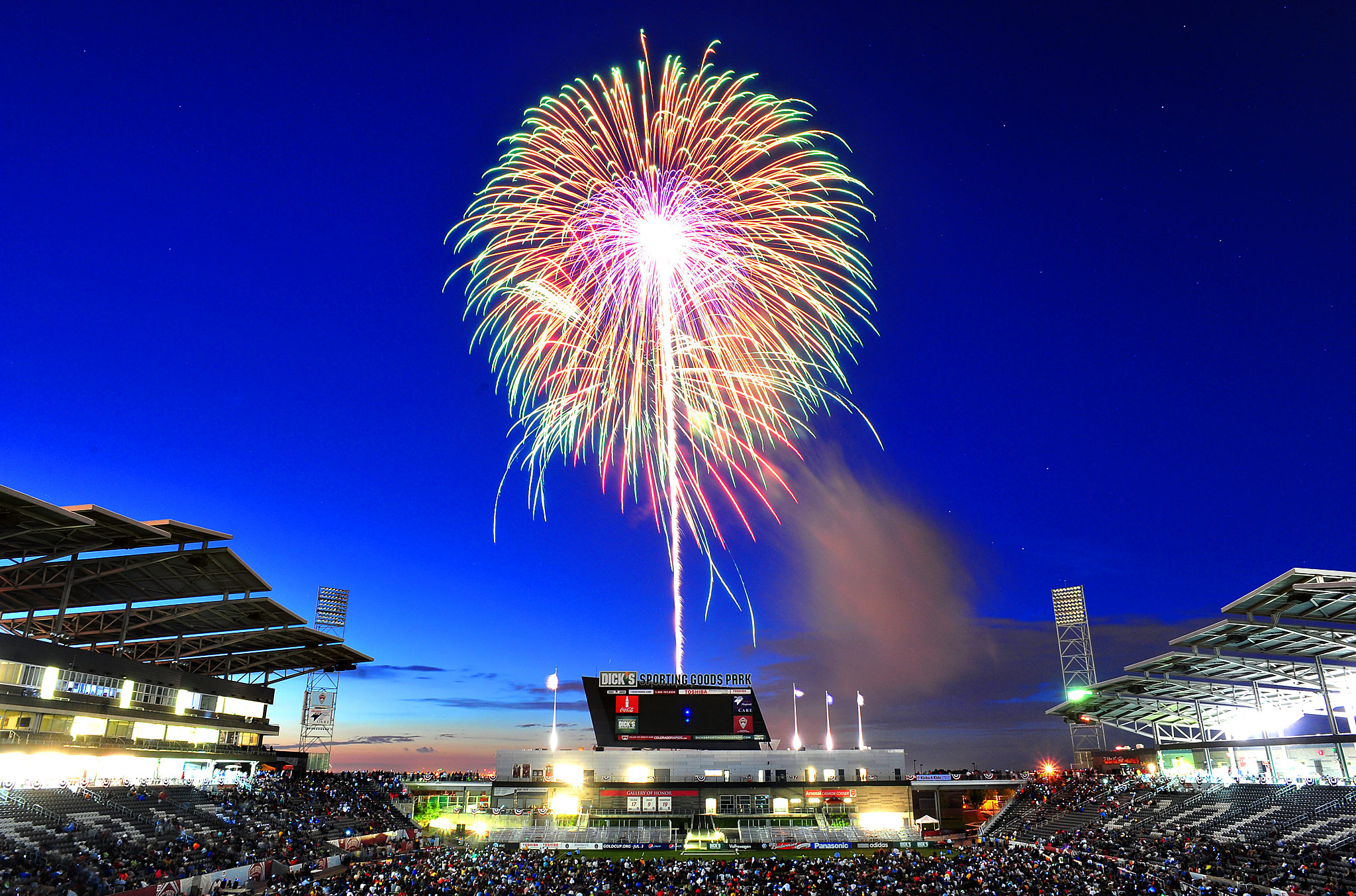 Happy Birthday America!
OK, so its not annually, but most of the time the Rapids tend to win their Independence Day game. This year the
victims
opponents are the NY Red Bulls with former Rapids and still fan favorite Kosuke Kimura. Also Andre Akpan who we traded there earlier this season, and their coach is former Rapid Mike Petke. Oh, and fan most-hateds Fabin Espindola and Jamison Olave are there as well. And some guy named Thierry Henry. Game time tomorrow is a slightly later 7:30pm with a post-game Flobots performance and the annual firework show. Pre-game is the Centennial 38 tailgate, starting a half hour earlier for the holiday so grills will fire up at 4pm. For those people not making the game it will be on Altitude.
As always, I will be one of those people as I have something better to do tomorrow. Somehow my wonderful wife has managed to put up with me for 15 years tomorrow, so we'll be celebrating that. I'll watch the game Friday morning and have a recap Friday night.
Injury Report:
OUT: DF Diego Calderon (R knee Surgery)
QUESTIONABLE: GK Matt Pickens (L arm fracture); MF Martin Rivero (L quad strain)

Disciplinary Report:
SUSPENDED AFTER ONE YELLOW: MF Hendry Thomas (1 game left for good behavior)
SUSPENDED AFTER TWO YELLOWS: DF Shane O'Neill; MF Dillon Powers


Ineligible:
FW Charles Eloundou - Still waiting on International Transfer Certificate
That might be the shortest missing player report we've had this season. Obviously the big loss is still Rivero but all 3 of the injured players would likely start if healthy. NY is down 3 players to injury:
The only real question to me is Mullan or Wynne at right back. I think we'll see Mullan for his offensive benefit but if Pareja is concerned about the back line we could see the stronger defense of Wynne in his place.

Key To Look For: Defense. Yeah, we won win giving up 3 goals last week but we can't expect that to happen every week. We need to get the back line figured out.
Prediction: 2-1 win, goals by Brown and Moor. The 4th of July crowd will power the Rapid to a win, but it won't be easy. Brown is finding his form and will get on the board, but Moor will finish a free kick for the game winner.