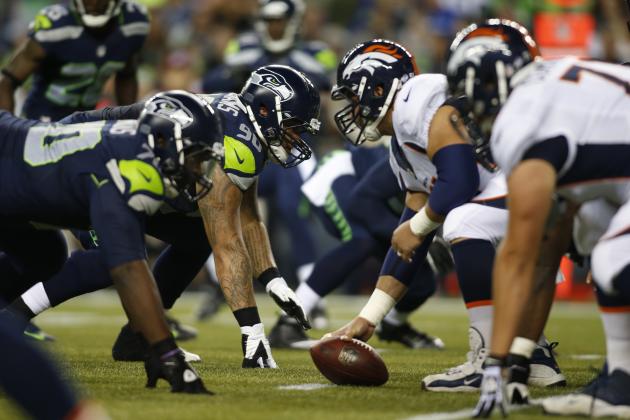 Oh wait, I'm early for the Broncos beat down in Seattle next season, right?
Colorado goes to its house of horrors tomorrow, their 10th trip to Seattle for a competitive game, with 1 draw and 8 losses to their name the first 9 times. Also 6 goals scored and 21 allowed. Seattle is the only MLS team the Rapids have never beaten on the road (though that 8 game record includes USOC games when Seattle was in the USL). Of course 2 weeks ago we beat the other team with a top American National Team player we'd never beaten at home, Toronto, so maybe this is our year. Game time tomorrow is an annoying 2pm, and unfortunately I won't be able to watch the game live as I have to be in the Springs tomorrow afternoon (so the Sounder fans in my family reading this, don't text me with updates!), I'll catch it on the DVR tomorrow night. The game will be on Altitude with Fleming and probably Balboa on the mics.
Injury Report:
OUT: M Brian Mullan (L knee surgery)
QUESTIONABLE: D Marc Burch (R hamstring); M Jose Mari (quad)
Seattle has 3 players out or questionable. Dillon Powers has also been absent from training with a knock and seems doubtful for tomorrow. Jose Mari had some positive signs this week but with the turf Pablo may not want to risk him. Sanchez and Buddle are also always questionable to go on turf. this makes a lineup prediction difficult but here's my best shot.:
Obviously this assumes that Jose Mari and Powers can't go. In that scenario I think Pablo will risk Sanchez will playing on turf. If Jose Mari can go we might see Sanchez get a game off and Chavez in the middle. On D if it ain't broke don't fix it, and if Buddle doesn't go the starting forwards are obvious.
Strategic Consideration: Dempsey and Martins. There the engine for the Sounders offense right now, with one setting the other up and vice versa. Keeping them from getting started will be the only chance an undermanned Rapids have of getting any points out of this one.
Prediction: 2-0 loss. Turf, a city where we've never won, and a number of missing players. I don't see how this combination works for us. If we're good we can get a point, but I don't see a win without a lucky bounce (or another PK).