Two reinforcements for Colorado today. The big news was the official arrival of our new DP, Kevin Doyle.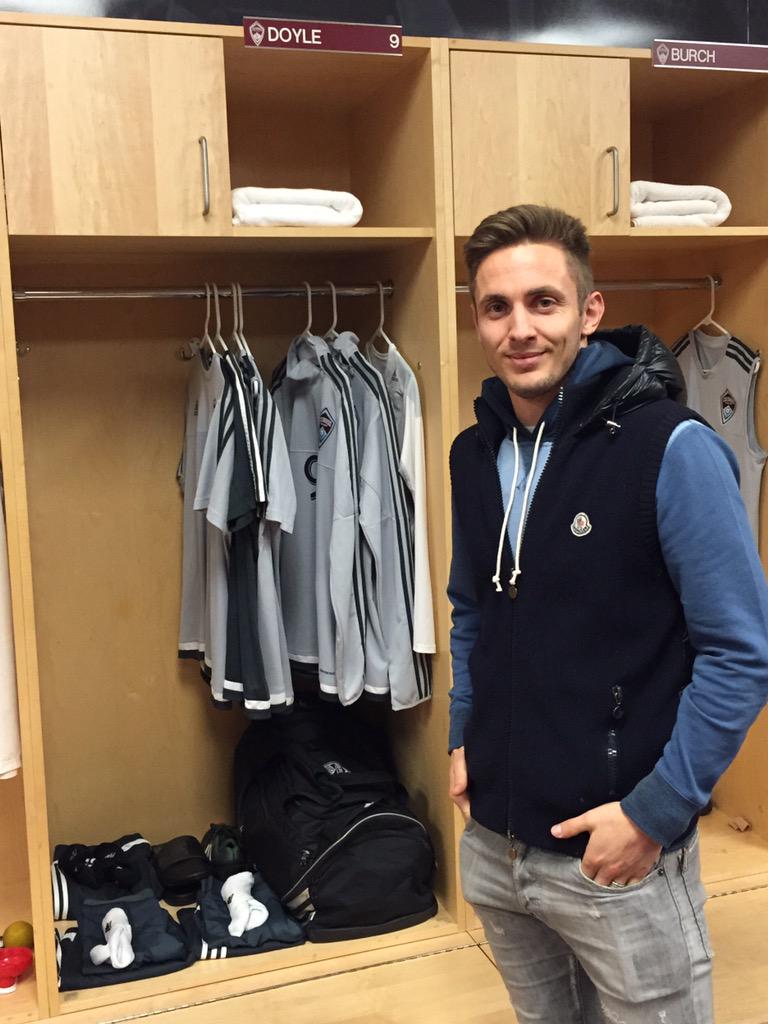 By all reports Doyle is now available for selection for any games. His readiness to play, especially at altitude, is still up in the air.
The other piece of news is that Joseph Greenspan
has been cleared by the Navy to play in MLS this year
. Greenspan is a center back and was the Rapids 2nd round pick in this year's draft out out the Naval Academy. He graduates Friday and was expected to join his ship, the USS Sampson, in San Diego. Instead the Navy has stationed him as a recruiter in Denver for the remainder of the MLS season where he'll train with the Rapids in the morning and do his recruiting in the afternoon. After the season he'll join his surface warfare ship to begin what's expected to be at least 2 years of active duty. After that he hopes to petition the Navy to let him serve the rest of his 5-year obligation as a reservist and return to the Rapids in 2018. Of course this is all up to the Navy so he may not be allowed to return, or the Navy may decide there's more PR value in letting him return early.
With these additions the Rapids are now at 29 players against a roster limit of 28. Greenspan has not signed his contract so the team doesn't have to make a move yet, and with Alvarez, Berner, Calvert, and Hairston in Charlotte they may be allowed so go over the 28 limit, the rules about USL loans as part of the partnership have not been made public. We'll know more once the team makes an official announcement about Greenspan's status.