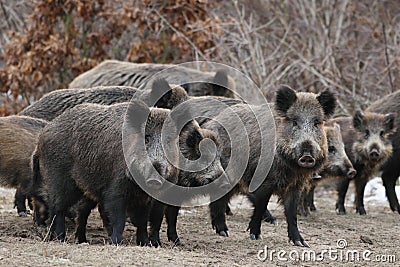 A Sounder of wild pigs
Namely, win in Seattle. On short rest and on artificial turf Colorado will head to my hometown looking to keep their undefeated road streak alive and hopefully get their first 3 points ever in the Emerald City. In our 10 previous competitive matches played in Seattle (or Tukwila) we've had 1 draw and lost 9, being outscored 25-7. Seattle is the only MLS city that Colorado has never won in (not counting the new expansion cities of NYC proper and Orlando, where they haven't played a league match yet). Game time tomorrow is 8pm on Altitude.
Injury Report:
OUT: M Marlon Hairston (hamstring injury); M Nick LaBrocca (concussion); M Marcelo Sarvas (knee surgery)
International Absences:
USA U-23s: D Shane O'Neill, M Dillon Serna
Seattle is expecting to get Martins back, unfortunately, but will probably be missing Pineda. Otherwise they're healthy. On short rest with another game this weekend both teams will have to balance rest versus going for all 3 points. What I think Pablo will do:
This is the best mixture of rested players, young players, and players who didn't go a full 90 on Saturday I could come up with. I stuck with Solignac up front because he's played on artificial turf in Finland but we could see Doyle get the start.
Strategic Consideration: Martins and Dempsey. We saw them burn us in our game at the Dick in April and Martins had a goal of the year candidate to finish the game off. We have to do a better job shutting them down.
Prediction: 1-1 draw, goal by Solignac. This is incredibly optimistic given our track record in Seattle and Pablo's track record on short-rest but I'm feeling positive after our win on Saturday. I wouldn't be at all shocked if we pick up our third loss but I think the short rest will be the equalizer for the two teams.