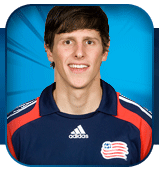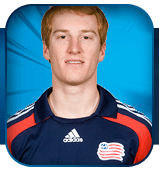 After a report from
George Tanner
earlier today that the trade with the Revs was off it appears the
trade has been completed
. The details:
Rapids get Wells Thompson and the rights to Jeff Larentowicz
Revolution get Cory Gibbs, the rights to Preston Burpo (who Bravo told me was out of contract this offseason), a 3rd round pick in 2011, and allocation money
To me this deal hinges on two things. How much allocation money and do the Rapids get Larentowicz under contract. As long as we didn't give up significantly more allocation money than we got from Toronto for Peterson then I'm OK with it. If we gave up 200K+ I've got to wonder what we're thinking. Allocation amounts are rarely made public in trades so we'll never know for sure.
I can't believe we would trade this much if we didn't already know we could sign Larentowicz to a new contract. Assuming that's the case I think it is a good to maybe great deal for the Rapids. We move off an expensive, overpaid center back, of which we have 6-7 and a backup goalkeeper that was reportedly unhappy to be a backup. In return we get some depth in the wings with Thompson and a player on the edge of the National Team (Larentowicz was in camp this off-season until a knee injury forced him to leave). He can immediately move into midfield along side Pablo with no significant drop-off from either Ballouchy or LaBrocca.
While I don't think this is a significant step forward it certainly isn't a step back. God solid move by the FO, if Larentowicz signs.