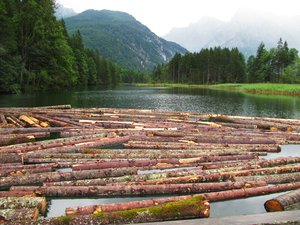 Hopefully a good metaphor for the Timbers after the game
The Rapids head for the Rose City on Friday night to face the Timbers, a team they have never lost to. Portland, of course, is where long-time Rapids fan favorite Kosuke Kimura was traded to and I'm sure he's going to want to show Colorado what they're missing. There will be a large travelling contingent for this game including yours truly, so lets hope the Rapids can get something out of the trip. For those of you not heading for Oregon, the game will be on Altitude at 8:30pm.
Injury Report:
OUT: FW Edu (R foot contusion); MF Pablo Mastroeni (headache symptoms); DF Anthony Wallace (L Achilles tear)
QUESTIONABLE: MF Kamani Hill (L quad strain)
PROBABLE: FW Omar Cummings (R ankle soreness)
Disciplinary Report:
SUSPENDED AFTER NEXT 2 YELLOWS: MF Jaime Castrillon;
DF Tyrone Marshall; MF Drew Moor; MF Martin Rivero; DF Tyson Wahl
Portland is only missing one player. Pretty much the same roster to choose from for the Rapids. My guess at the starting XI
:
Castrillon - Casey - Mullan
Larentowicz - Rivero - Nane
Zapata - Moor - Wynne - Freeman
Pickens
Really, after the disaster of last week, anything could happen. I'm going to stick with what's been the typical lineup but Pareja could throw some curve balls in.
Key To Look For:
Defense. Duh.
Prediction:
2-1 win, goals by Casey and Larentowicz. I expect Kimura will get an assist as he helps to break down a defense he knows well, but Portland is a bad team. The Rapids can get two goals against them and take the 3 points.