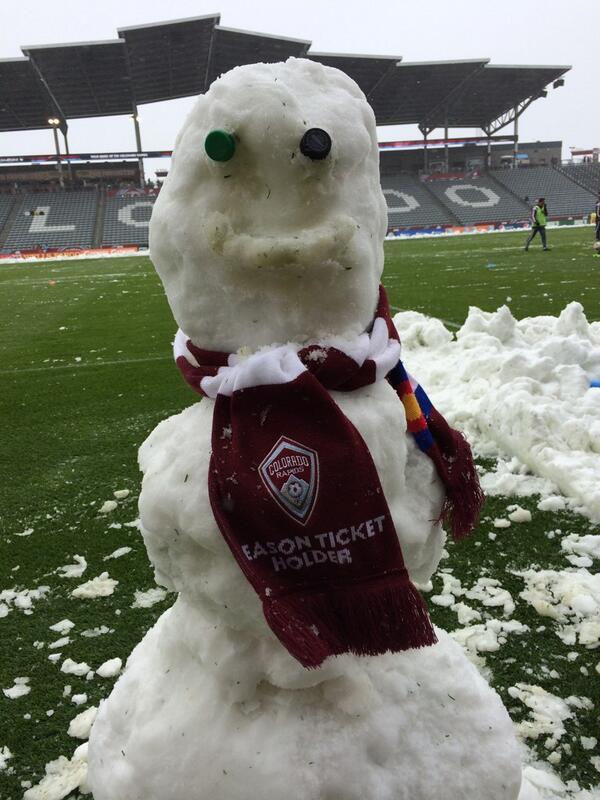 That's the only way to describe Sunday's result. Due to my family being in town I didn't get to see the game or watch any highlights until this morning. It looks like seeing the LEGO Movie my 2-year old nephew and the rest of the family was the right choice! With my limited window (hey, the Giro d'Italia AND the Amgen Tour of California are going on right now) I just watched the 18 minute condensed match through MLS Live. I think I saved myself a lot of heartburn that way. Some notes:
That starting XI was junk. Sorry Pablo, I backed your rotation policy early in the season but this week took it too far. More on this tomorrow or Thursday.
Chivas didn't earn any of their goals. Well they obviously "earned" them because they scored them, but they were all scored on defensive blunders you shouldn't see at the USL level, much less MLS.
On the first goal who's marking Chivas' Designated Player striker Torres? I hear he's kind of good. I don't know if he was Wynne's or Piermayr's but somebody completely blew it giving Torres the easiest header he's ever seen.
Second goal, seriously Wynne? What the hell were you trying to do? You're the last line of defense, the last thing you can do is step forward and let the ball bounce past you. There's a reason you've been on the bench apparently.
Third goal, seriously Burch? What did you think was going to happen off a header like that? There's a reason you've been on the bench apparently.
Its not often a goalkeeper gives up 3 goals and can be held blameless for the result of the match but Irwin had no chance on any of the 3 goals thanks to his defense.
I hope some of the murmurs from fans about Moor maybe not being worth it are put to bed after this match. Its been a long time since the Rapids defense has looked that bad.
Brown's goal reinforces what I think about his shooting. Instinctively he puts great shots on net, when he has time to think about it it gets in his head and they go off target or right at the keeper.
Good to see Pablo step up in the post-game comments and take the blame for this one. He deserves the blame as much (if not more) than anyone else and his comments make me believe he really learned something from this debacle.
He's got to figure it out quickly. A performance like this in the Rocky Mountain Cup next week and the fans may mutiny!
Man of the Match: The fans who braved a snowstorm and freezing temperatures to watch that mess. Hats off to you who made it.