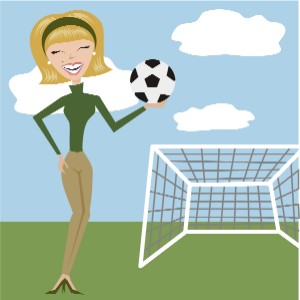 Happy Mother's Day to all the moms out there, soccer moms or otherwise
The Rapids host a Mother's Day afternoon game on Sunday against former assistant coach Wilmer Cabrera, now head coach of Chivas USA. I will not be in attendance at this one as I'll be celebrating Mother's Day with my family who's in town this weekend. Good choice as my sister wouldn't appreciate me dragging my (almost) 2-year old nephew out in what is looking like some nasty weather at game time. Rain turning to snow and a high in the low 40s. For those of you going the game will be at 1pm, so a Mother's Day brunch tailgate will start at 10am. For those of us staying home the game will be on Altitude.
Injury Report:
OUT: M Brian Mullan (L knee surgery)
QUESTIONABLE: F Vicente Sanchez (L knee injury)
Injury reports weren't updated today so I'm going by the reports from the team's last games. Chivas has 7 players out or questionable, but of course they now have Martin Chavez to throw at us. The Rapids rested some top players on Wednesday so hopefully we'll be ready to go on Sunday. My guess at our XI:
I have a feeling that after Piermayr's struggle against San Jose we'll see the Klute-Burch outside back combo again. Otherwise that seems like the logical lineup.
Strategic Consideration: Can we score? More than once? Some offensive output would be nice.
Prediction: 2-1 win, goals by Torres and Serna. Chivas is not a good team and we're at home. We should win this one and we will. Torres will finally get his first.