I took the last week off and went on vacation to Orlando. That included seeing the Rapids play Orlando City. Kind of wish I hadn't after the performance. They repeated the performance against KC.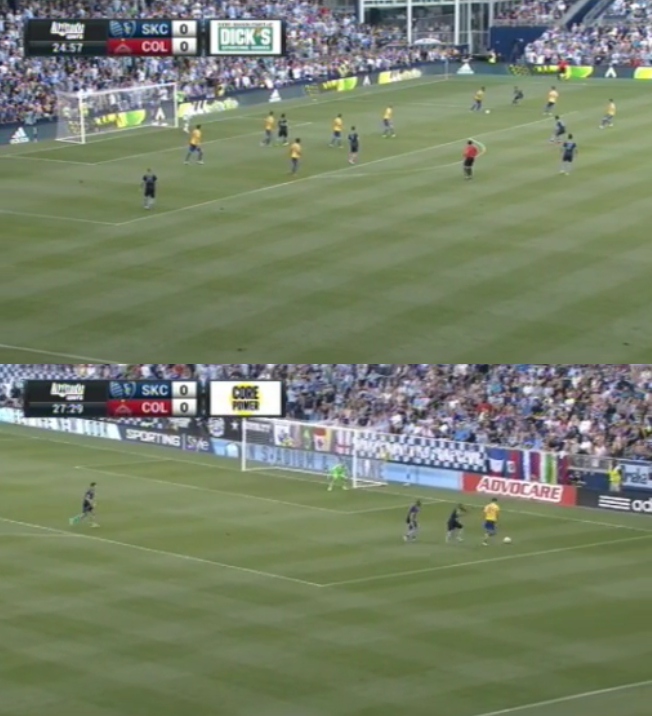 Taken from Burgundy Wave's twitter
The bottom half of that shot was the pitiful attack in the 28th minute of the KC game. And that wasn't immediately after a turnover, Solignac dribbled the ball into the box from near midfield.
After that, I'm done. That shows how much of a mess of a team this is. We're never going to score and never going to win if that's the team's mentality. We need a major change. #PabloOut
The Rapids are in Houston tomorrow for their Round of 16 U.S. Open Cup match. Game time is 6:30pm and there will be a stream online at the Rapids website.
Man of the Match: Clint Irwin for Orlando, Luis Solignac for KC.