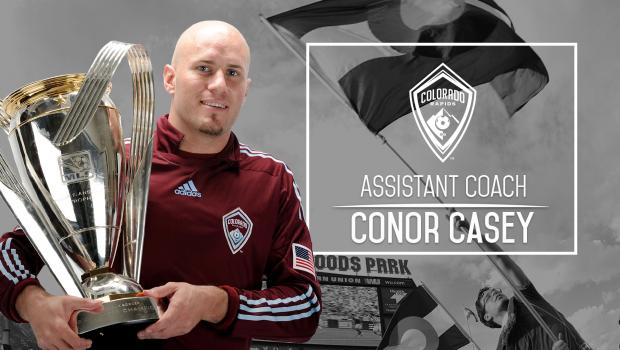 The Rapids made it official today,
announcing
Conor Casey as their new assistant coach. Casey is, quite simply, the best striker to ever play for Colorado and hopefully some of that success will rub off on the team's attack next season. He joins Mullan, Smith, and (obviously) Pablo as players from the MLS Cup winning team who have been hired as coaches by the Rapids.
In other news the Denver Post''s Daniel Boniface was out at camp today and reported everyone was present except Azira (with Uganda at the African Cup of Nations) and Adjei-Boateng (hasn't arrived yet). He also said there were two trialists from the Charlotte Independence and two goalkeepers from the Academy training with the team. I'm assuming one of the keepers was Andrew Epstein, currently a junior and starter for the national champion Stanford Cardinal. He's expected to get a homegrown player offer from the Rapids after he graduates. The other three are unknown but Boniface hopes to get names soon.