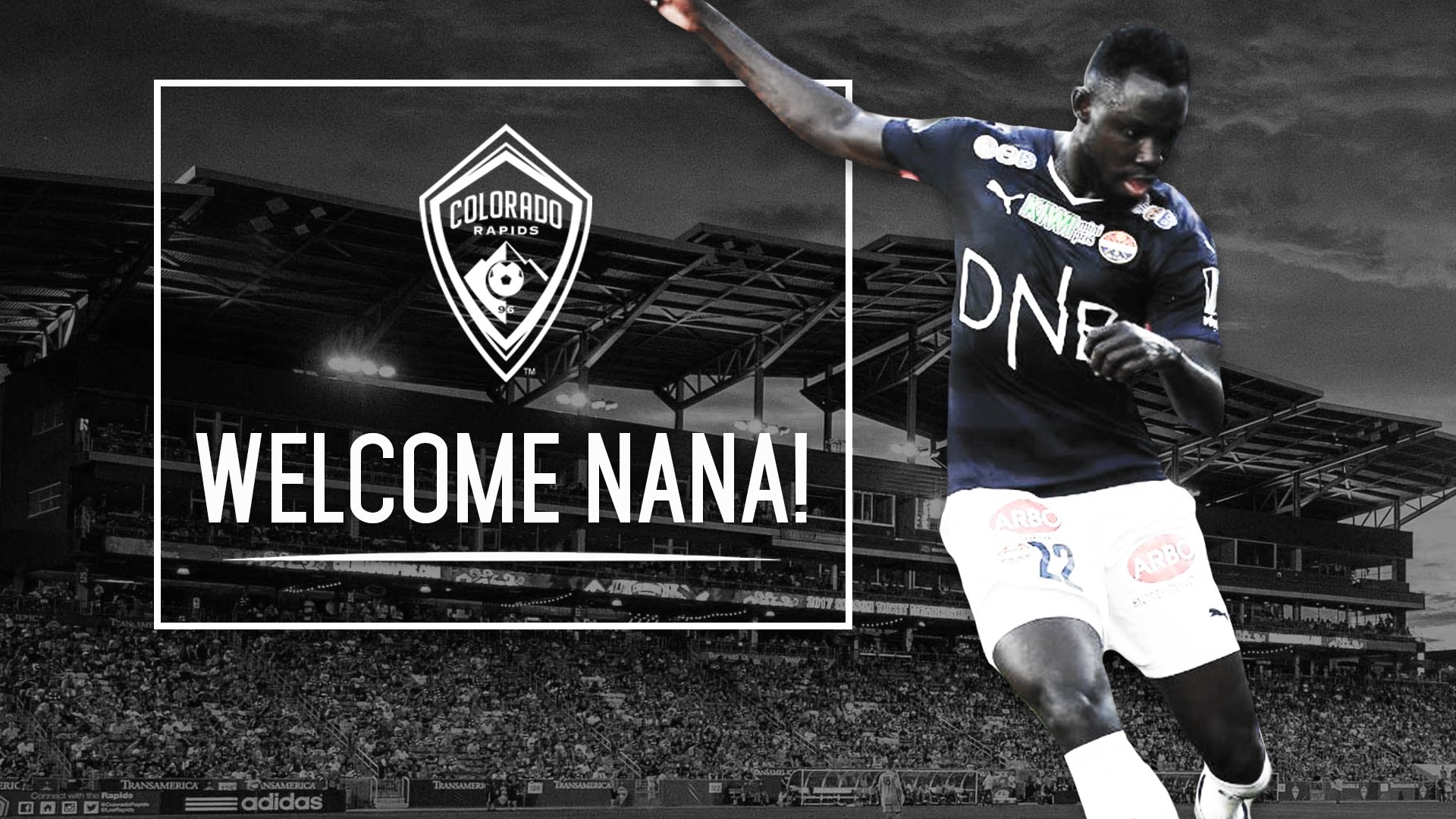 The long rumored deal to bring Bismarck "Nana" Adjei-Boateng to Colorado is
done
. Nana was signed using TAM which means he's making DP money and/or his transfer fee puts him in the DP range but his salary cap hit is bought down to standard max salary levels. One report out of Norway has it as a 4 year deal with a team held 5th year option.
Adjei-Boateng came out of Ghana's Right to Dream Academy where he was signed to Man City's youth squad at 17. When he turned 18 he was loaned to Norway's Stromgodset where he's played since 2012. In that time he made 86 appearances, scoring 16 times and getting the assist on 6 other goals. Primarily used as a central midfielder at 22 he's a great signing for the future.
That said, I don't see him as this year's replacement for Jermaine Jones like many other Rapids fans. The Norwegian league is seen as a lower league than MLS and his goal and assist to game ratio is almost identical to Badji's in MLS. While I'm really excited to see what kind of player he'll be in 2019 I'm not expecting huge numbers out of him this year. We're gong to need to find an offensive spark for 2017 still.
Here's the updated roster:
Signed Players:
GK John Berner
GK Tim Howard - Designated Player
GK Zac MacMath
D Marc Burch
D Bobby Burling
D Dennis Castillo - International
D Kortne Ford - Homegrown
D Eric Miller
D Axel Sjoberg - International
D Jared Watts
D Mekeil Williams - International
M Bismark Adjei-Boateng - International
M Micheal Azira
M Sam Cronin
M Marlon Hairston
M Ricardo Perez - Homegrown
M Dillon Powers
M Juan Ramirez - Designated Player, International, On Loan
M Dillon Serna - Homegrown
F Dominique Badji - International
F Caleb Calvert - Homegrown
F Kevin Doyle - International
F Shkelzen Gashi - Designated Player, International
F Alan Gordon
Unsigned Draftees:
D Liam Callahan
M Sam Hamilton
F Peguy Ngatcha
F Jaime Siaj