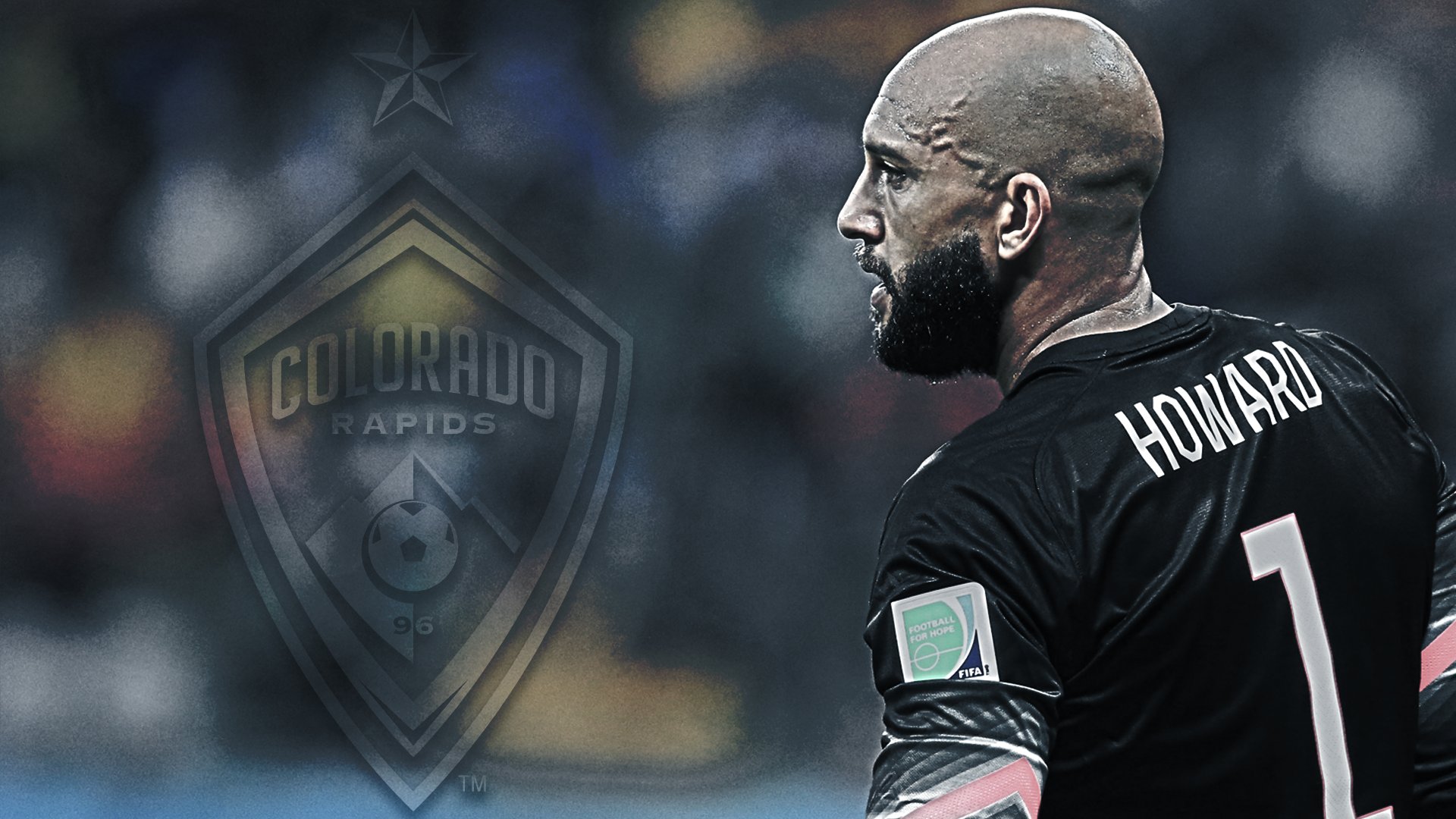 The long rumored deal is finally
official
. As announced live on ESPN this morning Tim Howard is a Rapid and will join the team when the summer transfer window opens. That just happens to be on the 4th of July, which is kind of a big game for the Rapids. One wonders if the Front Office petitioned the USSF and MLS to move it back from July 8th (last year) to July 4th.
Everton only has the FA Cup left to play for this season, they have really no chance at a European spot. They'll play either Man U or West Ham in the semi-finals on April 23rd or 24th. If they were to lose there might be a chance that Howard gets here before the close of the primary window in May. If they win the final will be after the window closes and there's no chance Howard leaves before the final is played.
Its also no coincidence that we got the TransAmerica news on Friday which takes the deal through the 2019 season and ESPN is reporting today that Howard's deal iss through the 2019 season. I'm sure the increased deal from TransAmerica covers most if not all of Howard's DP salary.
This is a win in every possible way off the field for Colorado. Getting a live announcement on SportsCenter for the team, a new sponsorship deal, increased interest in the team, it checks all those boxes. Well done by the FO on that front.